Cool Party Cantaritos 100% Agave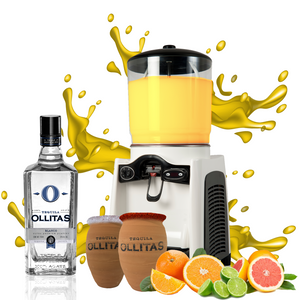 Mexicans have long enjoyed a more relaxing and refreshing way of drinking their national drink from a clay pot. Cantaritos pots are typically filled with a powerful cocktail of tequila and fruit juices, and are especially popular in the state of Jalisco, where most tequila is produced.
The drink is available in bars across much of the state and is even sold at the hawker stalls leading into Jalisco's traditional tequila-producing towns. In this summer 2019, we included this traditional Mexican drink in our rentals section, so that the Swiss people can drink tequila like Mexicans in Tequila Jalisco México.